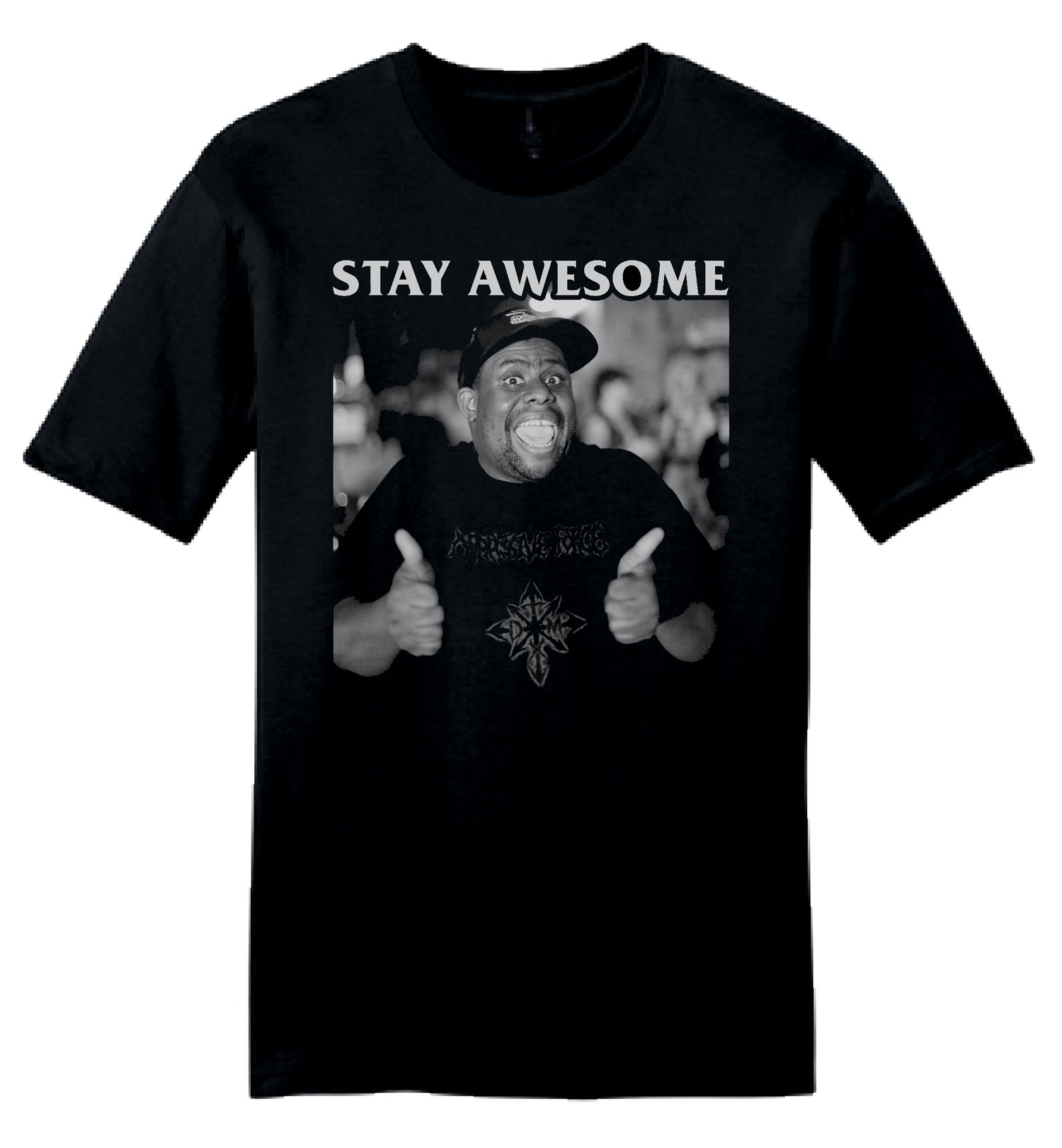 "Stay Awesome" Fundraiser Shirt
R.I.P. Hollise Murphy The King Of The New Orleans Underground Scene.
"Stay Awesome" fundraiser shirt. All proceeds will be donated to Hollise's family. If you'd like to make a direct donation here is his mother's PayPal: donnicemurphy10@gmail.com
All donations are greatly appreciated.
This shirt is meant to exude the positive vibes that Hollise was best known for. It seems impossible to process our great loss but we know that he would want us to focus on the fun times and keep that PMA.
Screen print on high quality cozy black shirt. Available in sizes Small through 5XL.
Photo by Donald Rager. Print by Bill Heintz
Note: This is a pre-order and will be shipping out in early December.
PreOrder ends 11:59pm 11/28/21