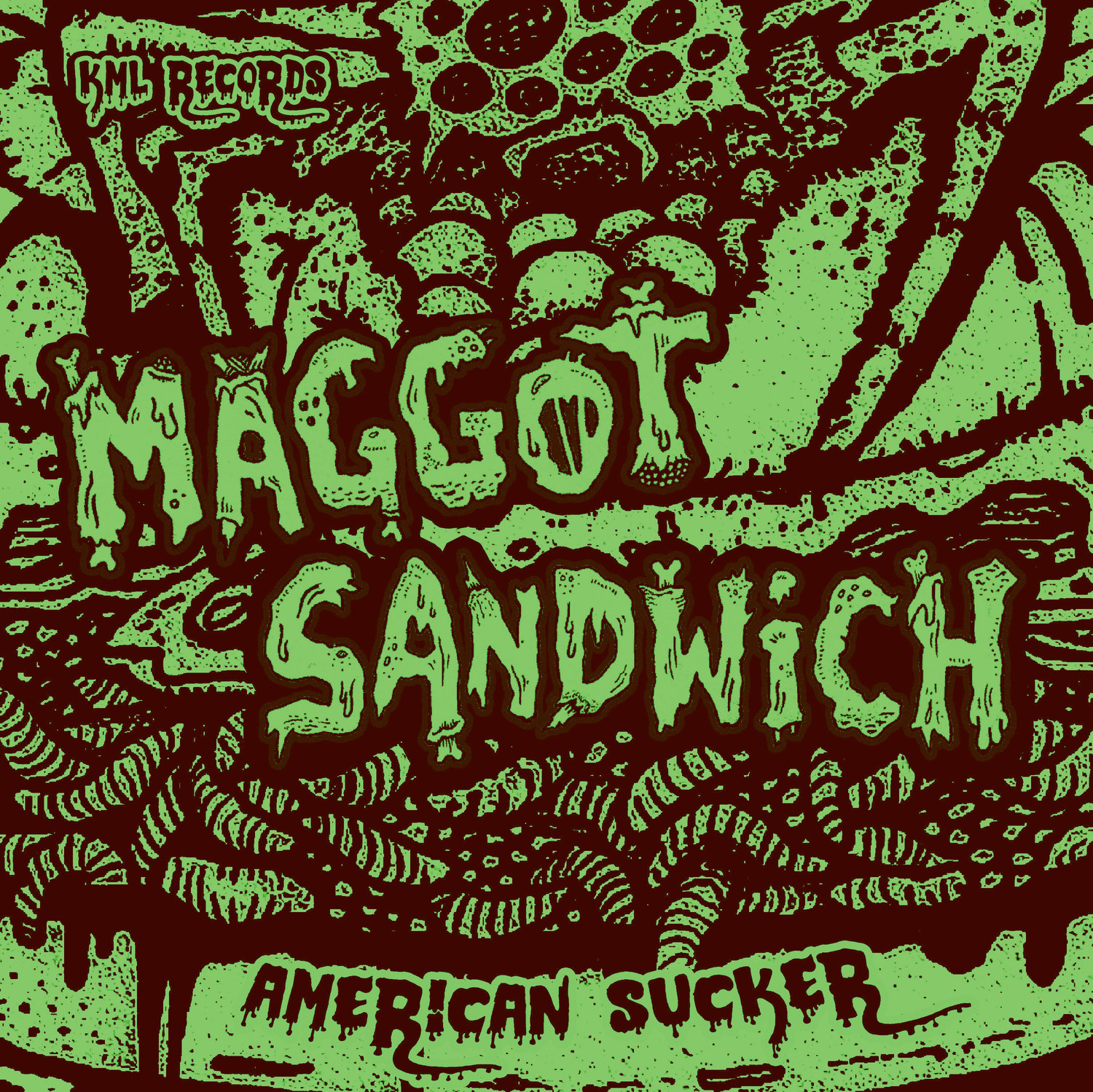 Maggot Sandwich "American Sucker" 10" Vinyl
Hand Screened Cover Limited to 50!
Florida's hardcore punk pioneers Maggot Sandwich had a stint in New Orleans resulting in this 2015 recording. Founding member Vik Kaos (KML Records) recruited bassist Jenn Attaway (The Unnaturals) and drummer Bill Heintz (The Pallbearers) to be the rhythm section.
"American Sucker" is a 30th anniversary celebration of the band's existence and it rips! Features new songs "Yankee", "New Orleans" and the title track along with fresh versions of hardcore classics "SuckCess Pool", "Get Off The Stage" and "My Florida". High energy hardcore punk combing The Gulf Coast! 12 songs total.
KML Records
10" black vinyl with hand-screened/hand-numbered covers.
This cover edition is limited to 50. Brown ink on bright green. Screened by Midnight Prints 2022.
Includes download card.