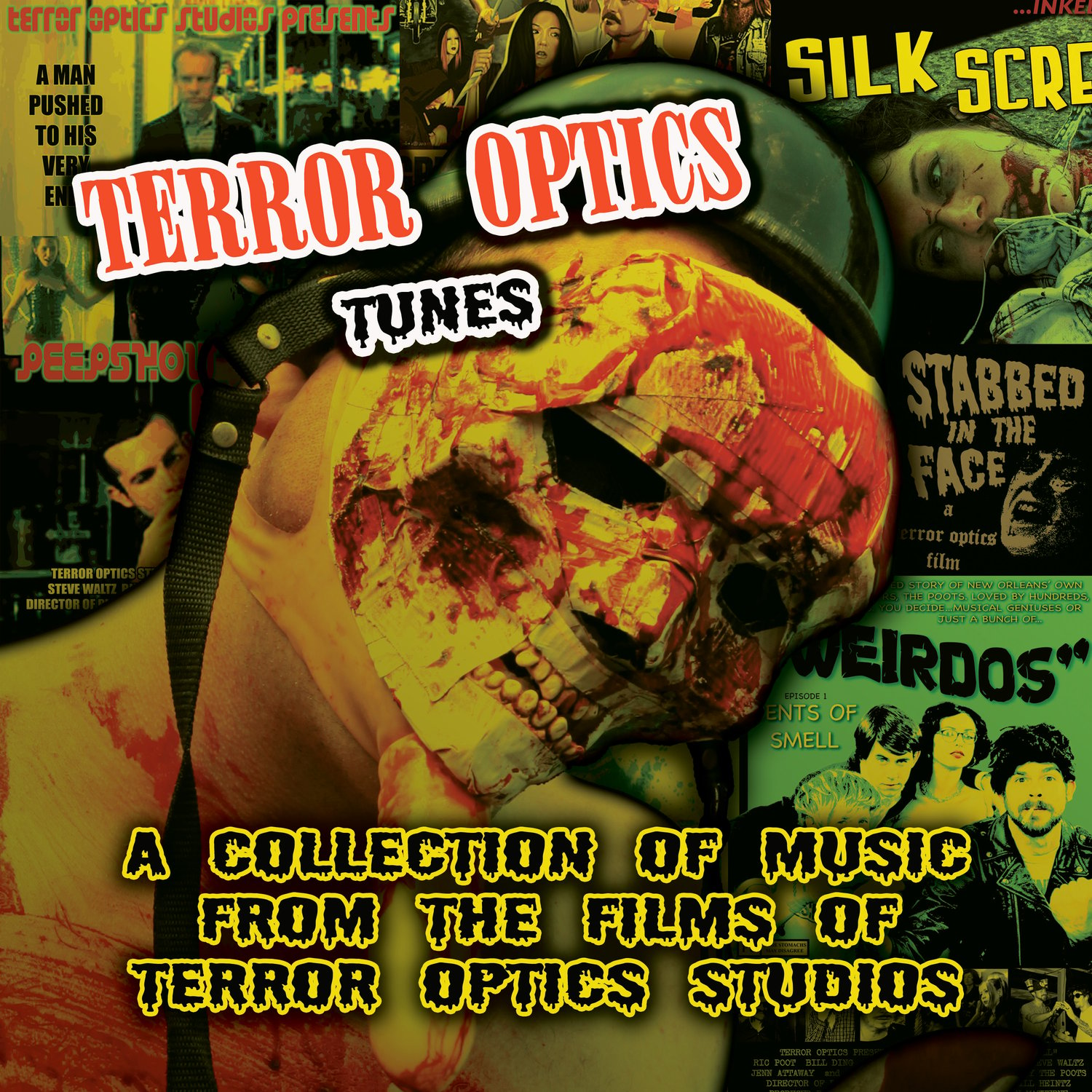 Terror Optics Tunes Compilation CD
New Orleans independent filmmakers Terror Optics started making b-movies in and around New Orleans in 2001 with "Attack Of The Cockface Killer". This film lead to several more features (Stabbed In The Face, Silk Scream), short films (Creepy Dean, Peepshow Creep) and music videos (The Pallbearers, The Bills). The films carry a heavy DIY aesthetic that merges well with the punk and metal bands that don the soundtracks. This disc collects 18 songs from the past 20 years of Terror Optics productions and gives a great audio opus of the chaotic yet inspired ventures the crew has embarked on.
Features theme songs from Peepshow Creep, Attack Of The Cockface Killer, Silk Scream, Goregasm, Sneaky Pete and more. Punk and metal tunes courtesy of The Projections, Scrotesque, The Pallbearers, The Poots and The Bills.
CD packaged in full color eco-pack (not jewel case)