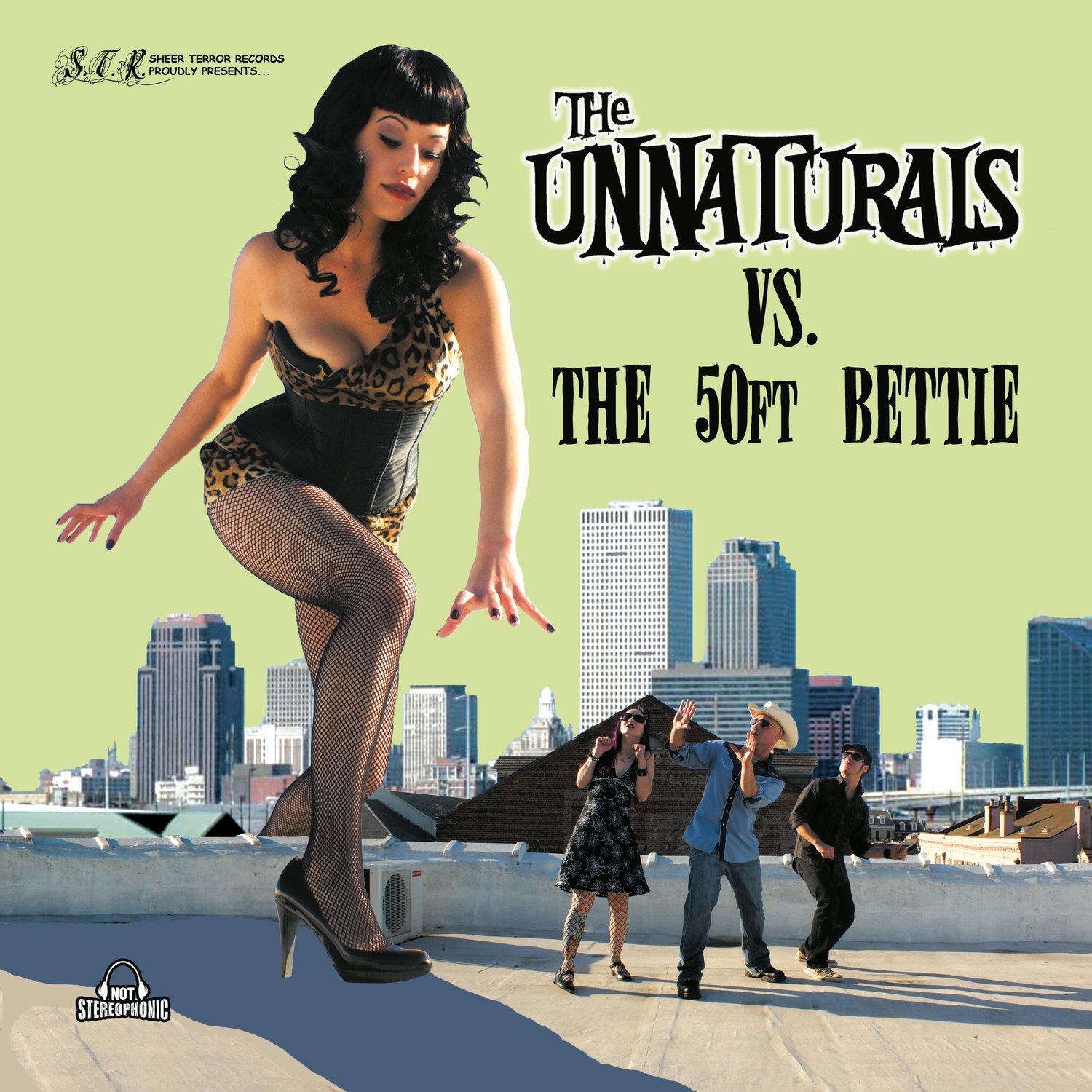 The Unnaturals Vs The 50ft Bettie CD
Sheer Terror Records proudly presents the first full length release by surf rock n roll trio The Unnaturals. One of the coolest instrumental albums to come out of New Orleans, 50ft Bettie is a perfect example of what this unique band does. Rooted in surf, spiked with punk, metal by default and rockabilly for a chaser...this recording does wonders to tell the story of the many late night dive bars that this music has graced.
Includes live favorites like "If Only Keith Richards Could Surf" and "Whiskey Surf" plus chill numbers such as "Ballad For A Rebel" and "Beware Of Falling Angels". Swingin' tunes "Unnatural Progressions" and the title track keep things fun while "Tsunami" and "Dead Man's Hand" portray the musical intellect in which this band is capable.
Features 12 original songs. Kevin-guitar, Jenn-bass, Dano-drums.
CD eco-wallet (packaged like a mini 7")
STR-010