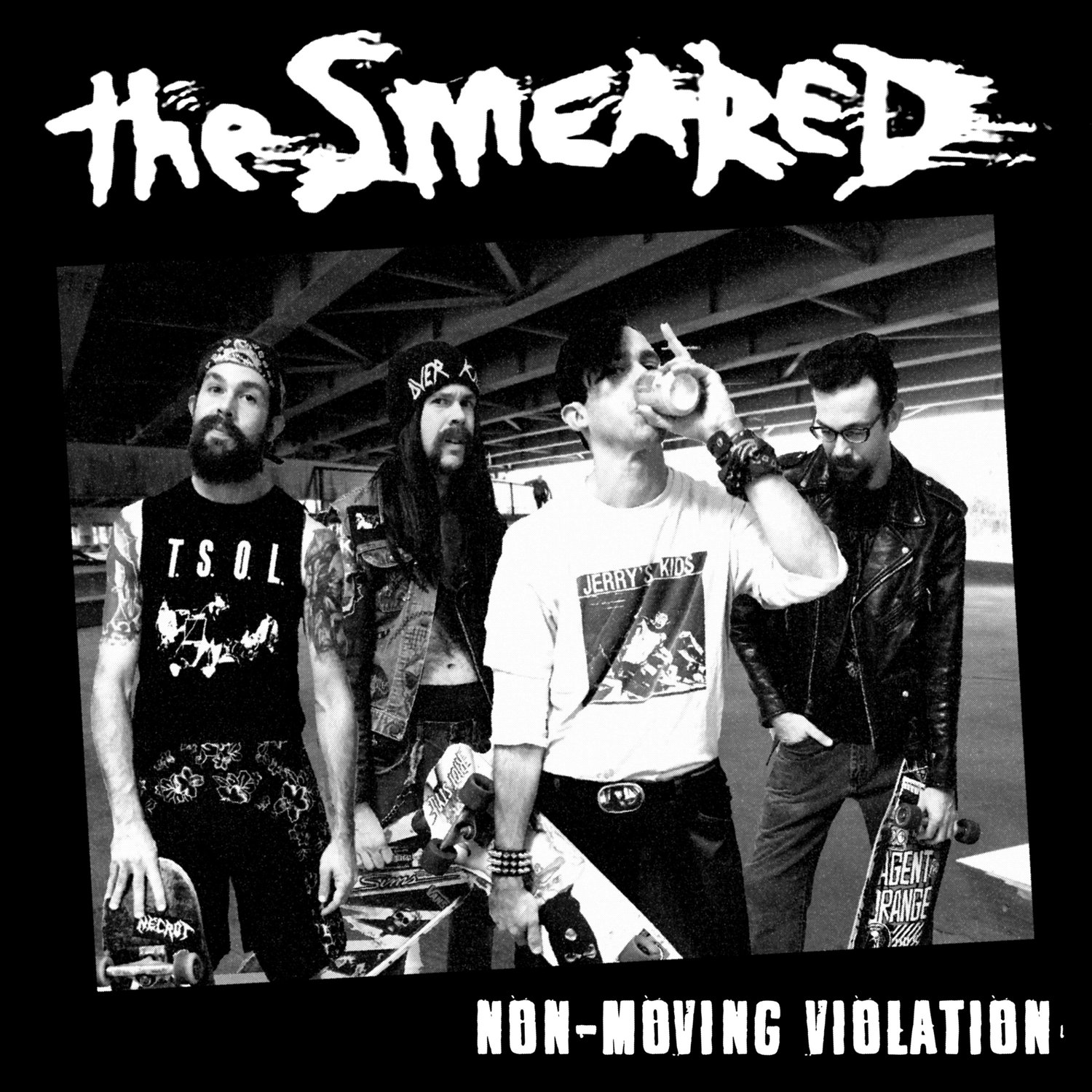 The Smeared "Non-Moving Violation" CD
Non-Moving Violation is the second recording by The Smeared following the Mental Exhaust EP (available on Sheer Terror Records EP-CD). This is another dose of hardcore skate punk influenced by the likes of JFA, Government Issue, DRI, Jerry's Kids and Minor Threat. Primarily short and fast songs that come off like mood swings.
Somewhat of a concept album, Non-Moving Violation focuses on the ridiculous subject of parking/driving in the city of New Orleans. Whether it's a boot on your wheel or a ticket on the windshield we all know the frustration and these tunes provide a comical yet angry vent. A skate punk band writing about driving? Sure!
Extended EP
12 tracks total including Burn Down Canal, Tow Truck Fuck and Reckless Driving. CD comes in jacket case (not jewel case)
STR-019